Over the weekend I was in need of some background noise while I sat and worked on new crochet patterns for my new collection this autumn. I know, right? Already planning for fall when it's not even the middle of June!?
Anyhow, I needed a classic diddy that would get me through a few hours, so after looking around for a while on Netflix, I settled on
9 to 5
.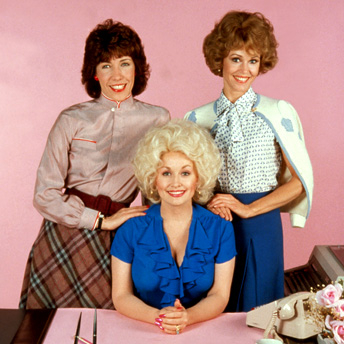 What a great film for a girl's night in!
Featuring Dolly Parton, Jane Fonda, and Lily Tomlin, this film follows the life of three women who work for a sexist boss. He refuses to promote Lily Tomlin's character,Violet Newstead, because it's a "man's job." When they have had enough, the women band together, and dream of the day they could have their revenge.
All goes crazy when Violet acceidentally poisons the boss, Mr. Hart, and the women start to plan for the worse, even if it means stealing a body from the morgue!
I really enjoyed this film and would encourage you to watch it if you need some light hearted viewing (plus, it's on Netflix streaming!)
Here's the original movie trailer to whet your whistle :)
If you watch "9 to 5" please let me know what you think of it!